All of my gift recommendations for women this year are handmade.
Eco-Friendly is my mission so the gifts I chose had to be:
♥ a sustainable item I would love to have
♥ an item I would want to give another woman in my life
♥ timeless and stylish
♥ available online
♥ customizable
Ready? Set? ... let's have some fun.
Note Card
Sunflower note card by
Delecto Art
(I have all her artwork)
Pincushion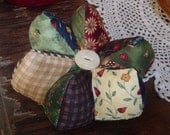 Flower shaped primitive pincushion by
Country Cents
Microwave Cooking Bag (I love these)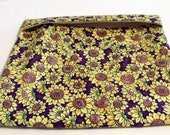 by
Kallies Cotton
Home Decor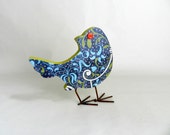 Wood Decopauge Bird by
Femmesleigh
(I glued a clothespin on the back to hold pictures)
Wood Pen in Cross Style (Mines a beautiful Green)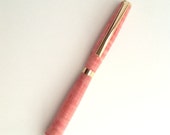 by
Wee Princess
Upcycled Felt Brooch
Beautiful and soft repurposed wool felted flower brooch by
Wood Stream Dream
Now for the really amazing savings you can find on
Markets of Sunshine
, handmade and eco-friendly gifts all in one great collection! You can mix and match the items to fit your occasion.
Each month they have a new theme that is all occasion so you can use them as the need arrives. For women on the go and women in the know, this is the place to shop for all your gift giving needs in 2013!
♥♥♥♥♥♥♥♥♥
Each item is handmade which means you can request the color or size you need by contacting each seller on the Marketplace section of their website.
If you are looking for real savings, then join their buyers club and receive exclusive discounts in their newsletter each month. Once you are a customer of the Gifts of Sunshine, gift bag collection you will also receive free gifts throughout the year in their referral program. It's a win/win for everyone!
So, what do you think? Are you inspired? What is your favorite? Keep in touch with me on my
Facebook
fan page too!
Marsha