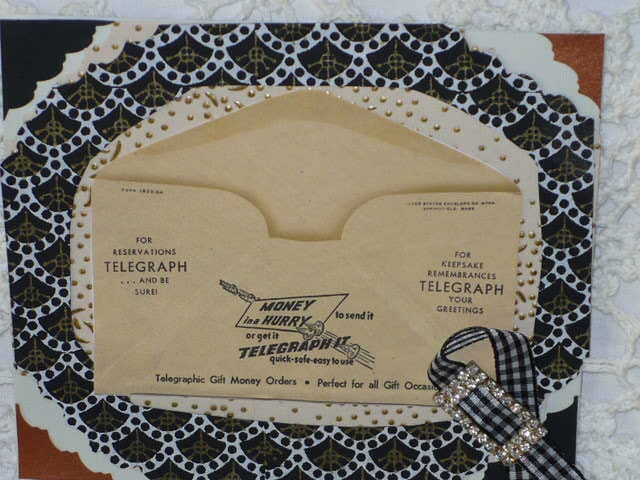 This card is all dressed up to bring your gift to your special friend or family member. Give it for any occasion when you want to show you really care.
I've layered the card with several rich colored, acid free papers of the highest quality. A cute money gram envelope is set right in the front so there's no doubt what's coming next when they open the card.
In the corner...
Click Here to Visit My Etsy Shop!