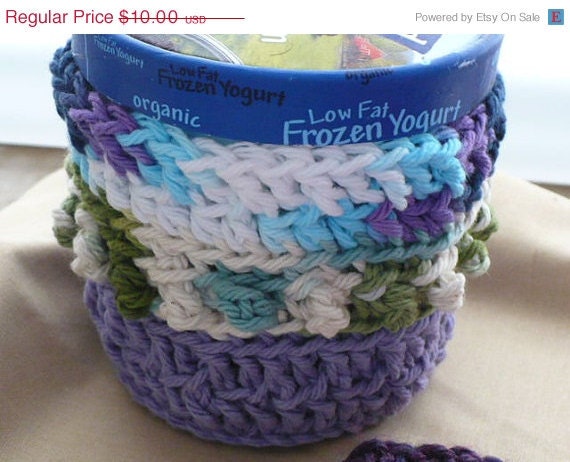 Pint Ice Cream Cozy - Yogurt Cozy - Rocky Road Chunky Design- Bubbles!
Think of how fun it is to sit and savor your yummy treat while watching your favorite show! You can enjoy your ice cream any time of year with these great Ice Cream Cozies!
My daughter and niece just adore these. They couldn't wait for me to make one for them. Take a look at all the choices you have to choose from. Fun ...
Click Here to Visit My Etsy Shop!